Yacht charter in Dodecanese Islands
Dodecanese is a group of islands in the Aegean Sea in south-eastern Greece. The name Dodecanese means "12 islands", but in fact there is about a thousand big and small islands and rocks and only 26 of them are inhabited. Dodecanese have a distinct character and architecture due to successive rulers – Venetian, Ottoman and Italian.
Several islands of the Dodecanese carry high value for Greece and the whole world, as there are very important cultural and archaeological monuments.
Culture and traditions, excellent beaches, delicious cuisine, tender sea waves and bright sun make visitors feel one of the inhabitants of the islands and spend really unforgettable time here.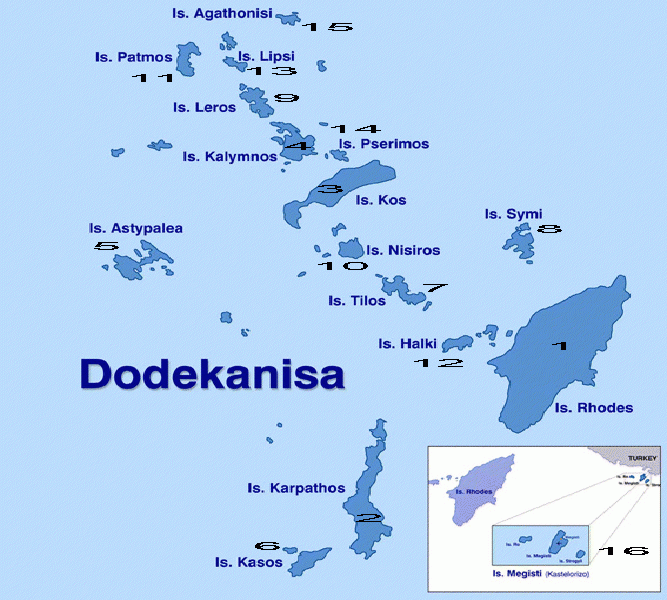 Rhodes and Kos are the most popular islands of the Dodecanese as they are a combination of rich culture and history and touristic facilities, hotels and famous nightclubs that attract young tourists from all over the world.
You'll find the best beaches on Karpathos, Tilos and Lipsi, for the authentic you should go to Nisyros, Leros, Kalymnos and Halki, for a very special atmosphere you may choose Astipalea and Symi, and without any doubt you will experience brightest emotions and taste unbelievably rich and delicious foods on all of the islands of the Dodecanese.