Blue Voyage Turkey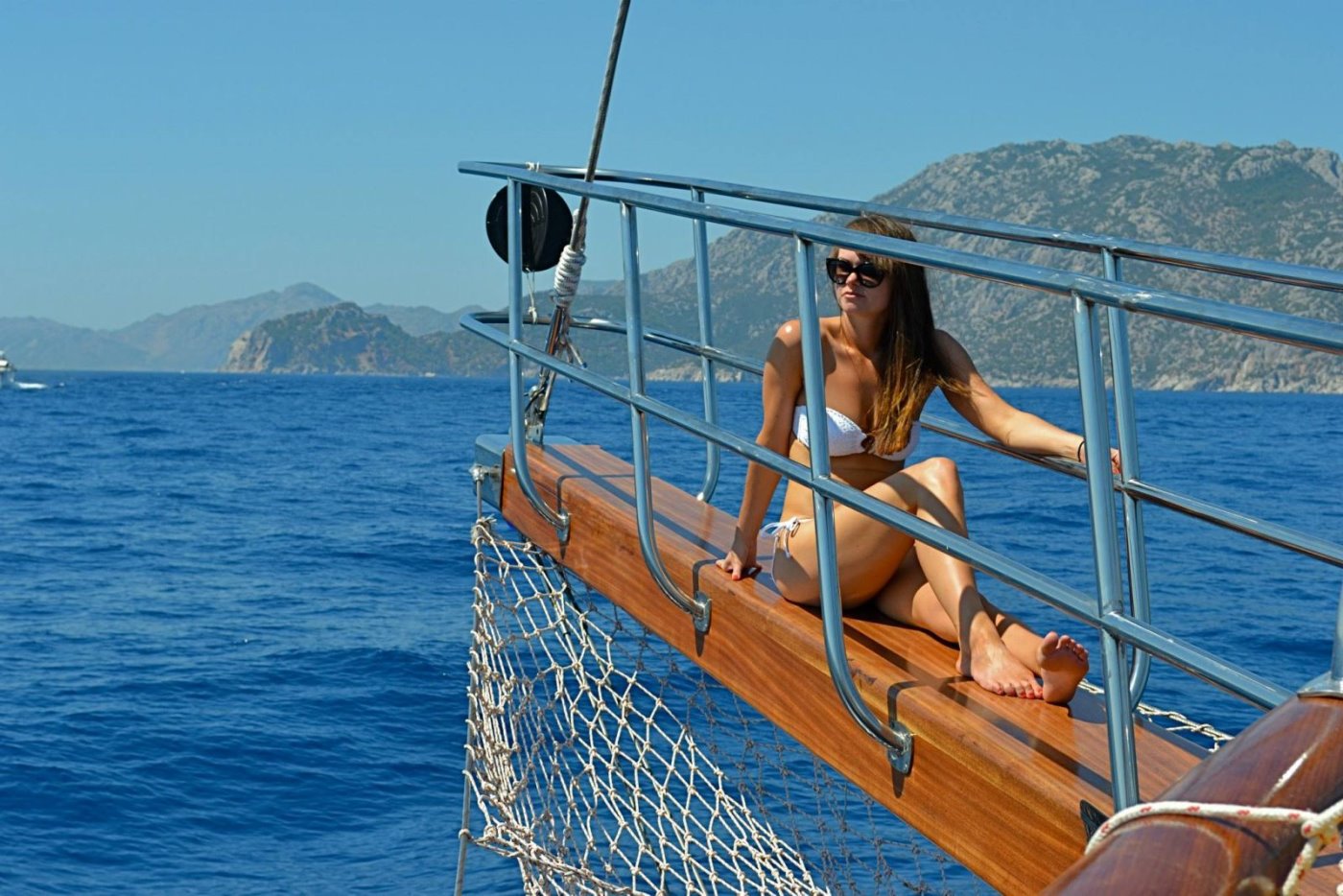 The Blue Cruise Turkey is a sailing or a motor cruise on any stretch of the coast between Bodrum and Antalya. The Mediterranean and the Aegean seas are welcoming you to explore all their beauties. You'll be surrounded by the azure blue waters and stunning nature and visit a number of places in a single trip. The Blue Cruise will take you to the most fascinating places, many of them are only available for cruisers, you'll have an opportunity to explore ancient ruins and to go snorkelling, go to excursions, do sports, hiking, fishing or whatever you like most and get a perfect trip full of joy and great emotions. As the coastline of Turkey is a treasure-chest of coves, inlets, bays and beaches, captain can easily choose a different anchorage each night. The tempered winds that blow from the west and northwest make the long summers ideal for the Blue Voyage Turkey.
Those who experience the Blue Cruise once usually come back for more and go cruising on different routes every year.
Blue cruise Turkey guarantees a perfect vacation and unforgettable memories. Yacht charter Turkey is the best way to explore the country's coasts and its beautiful islands. Being home of the world's wonders and many internationally known landmarks Turkish lands and seas are adored by travelers and adventurers and are extremely exciting to explore.