Yacht Charter Turkey & Yacht Charter Greece & Yacht Charter Croatia & Yacht Charter Montenegro
Destinations
Luxury Yachts, Gulets, Catamaran and Sailing Boats in Turkey & Greece & Croatia
Featured Yachts For Charter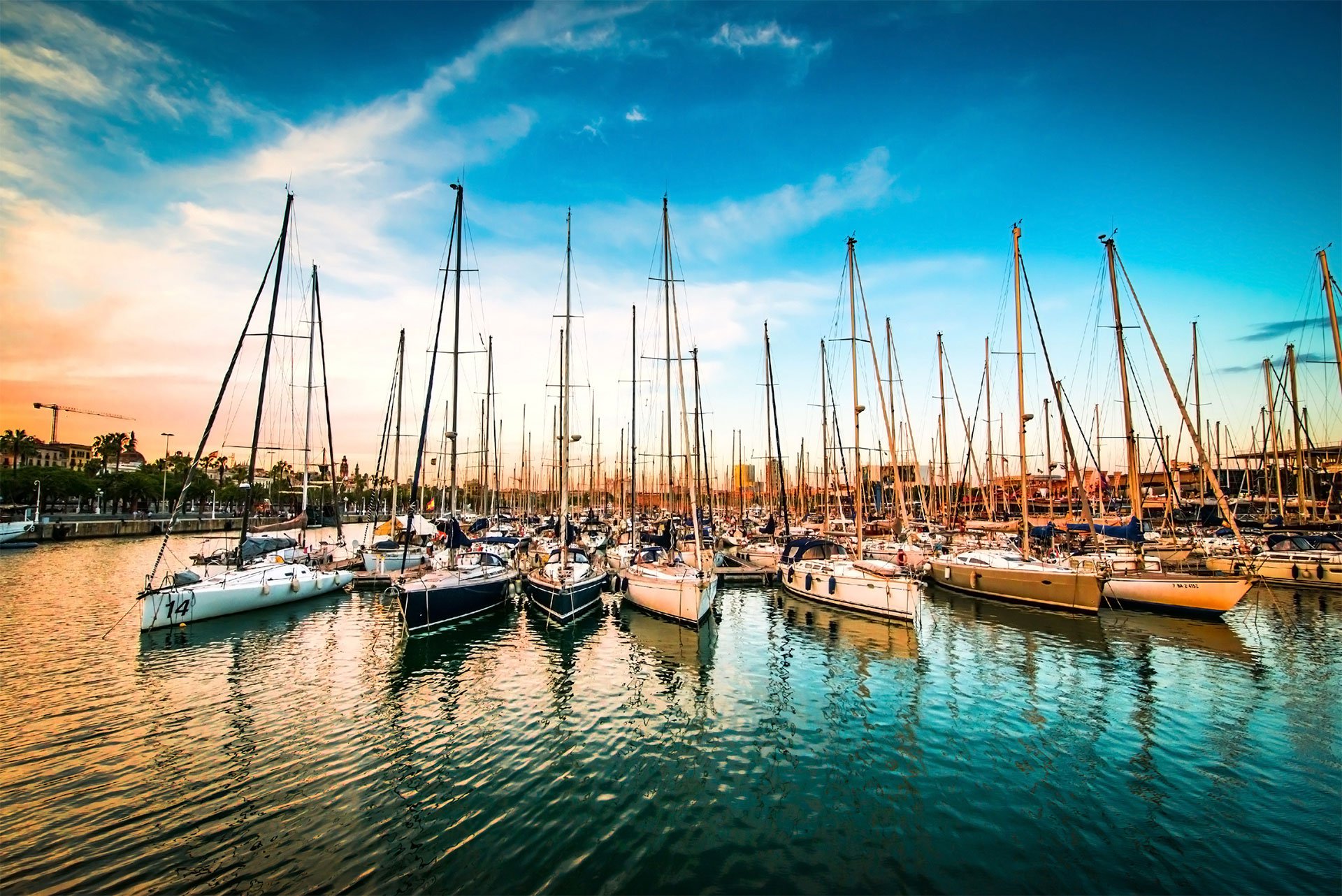 Luxury Yacht Charter Turkey Greece Croatia Montenegro
Turkey and Greece are among the premier sailing destinations of the world with an incredible variety of charter opportunities. The concentration of historical and natural sightseeing here is extremely high so Turkey yacht charter fans will be fascinated again and again with the rich culture, spectacular views, amazing food and a super laid-back vibe. Greece and Turkey are so contrasting that you'll need sufficient time to explore them and to discover the diversity of landscapes along the coasts and lifestyles of their towns from fully authentic to most cosmopolitan. With their numerous islands Greece and Turkey are the most romantic destinations and the most desirable ones. Tengri Yachting will organize an ideal yacht charter Turkey vacation for you. Check out our Turkey yacht charter selection of superbly maintained and outfitted sailing yachts, motor yachts, gulet charters, private yachts and catamarans.
Gulet Charter Turkey
Gulet Charter Turkey, sailing in Turkey guarantees a perfect vacation and unforgettable memories. Gulet charter is the best way to explore the country's coasts and its beautiful islands. Being home of the world's wonders and many internationally known landmarks Turkish lands and seas are adored by travelers and adventurers and are extremely exciting to explore. We'll arrange for you a safe tour with a professional captain, experienced crew, delicious meals and good personalized itinerary. Our charter yachts can accommodate up to 36 people so you are free to choose a boat charter according to your need and desire.
Yacht Charter Turkey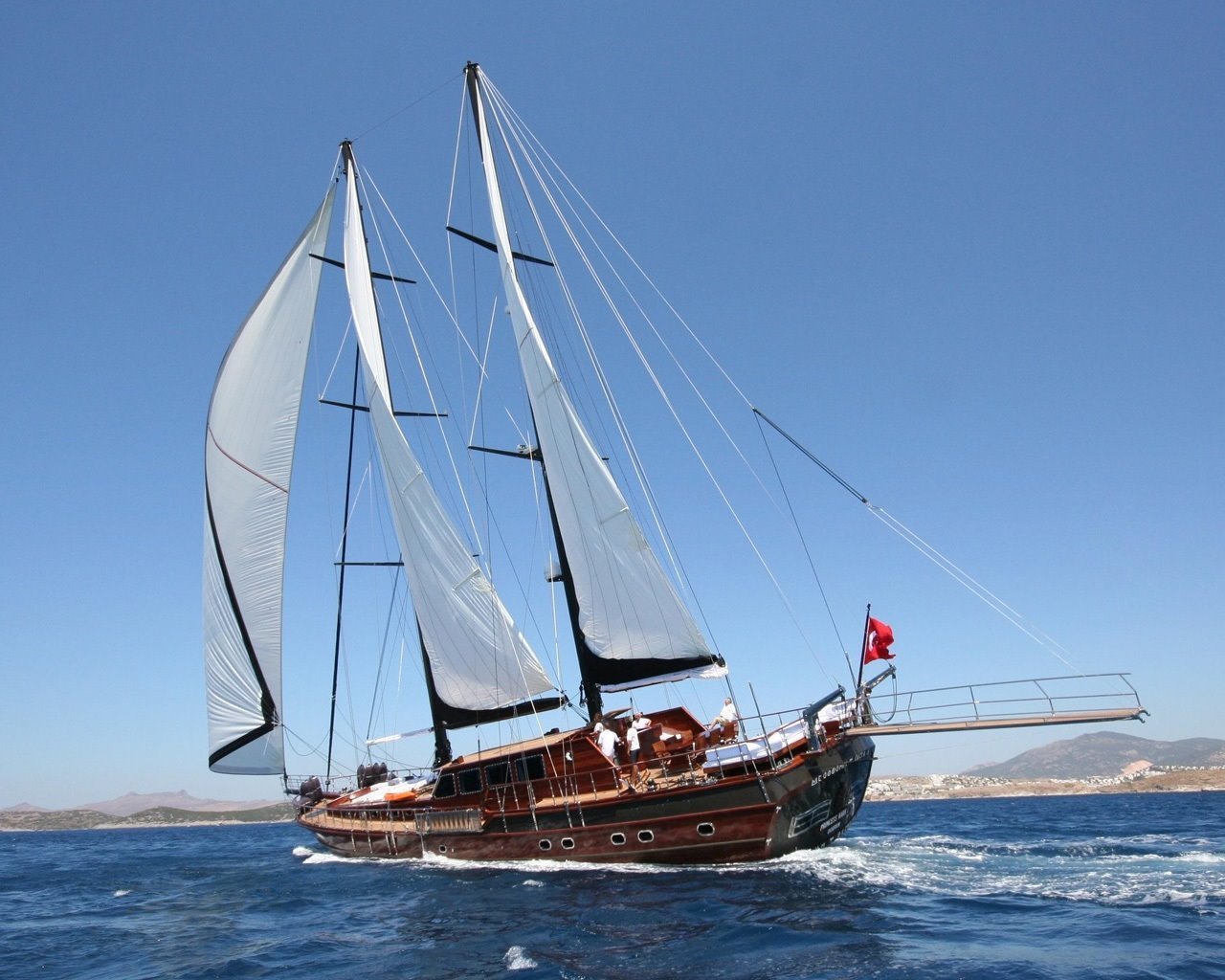 Private yacht charter Turkey will provide you with the highest level holiday, with everything arranged for your pleasure. Your luxurious yacht with an experienced captain, crew and chef will give you all the comfort and opportunities of the finest hotel – everything that makes you forget about your daily routine and lets you relax and have the time of your life. Exploring amazing islands and secret coves and caves with only a boat access, seeing the most fascinating views, swimming and diving right from board of the boat, customize your route – private yacht charter lets all your dreams come true.
Motor Yacht Charter Turkey
Motor yacht charter provides an extremely comfortable sailing along the beautiful coasts of Turkey and a high quality vacation. Check out our luxurious motor yachts that are designed for your unlimited comfort. Tengri Yachting will help you to choose the right motor yacht catered to your requirements and will offer expert advice on itinerary. Book a Motor yacht charter for an unforgettable vacation in your desired destinations. The high speed of motor boats allows to visit many places in a short time so that you get more out of your holiday time. The romance of the islands and the turquoise water, the magic of old towns and authentic villages, gorgeous sunsets, gourmet meals, friendly locals and many other - have it all and get the brightest memories.
Yacht Charter Greece
Luxury yacht charter Greece is getting an exclusive and most romantic experience of feeling yourself part of ancient history and fascinating beauty of nature, exploring amazing Greek islands and to feeling the vibes of happiness and freedom. Greece offers more than 6000 islands and islets with only 227 of them inhabited, paradise-like beaches and hidden coves, ancient towns and cosmopolitan cities – everything you need for a great holiday. The Greek islands fall i8nto five main groups: the Cyclades, the Dodecanese, the Saronic Islands, the Ionian Islands and the Sporades. Choose the desired destination or contact Tengri Yachting for expert advice. Whatever Greek islands you wish to explore with your Greece yacht charter, you'll surely get the greatest emotions and memories. The best charter season in Greece is June to September, though May is also a great and a bit cooler time. Let us arrange an ideal holiday for you combining your needs and desires and our experience.
Private Yacht Charter Greece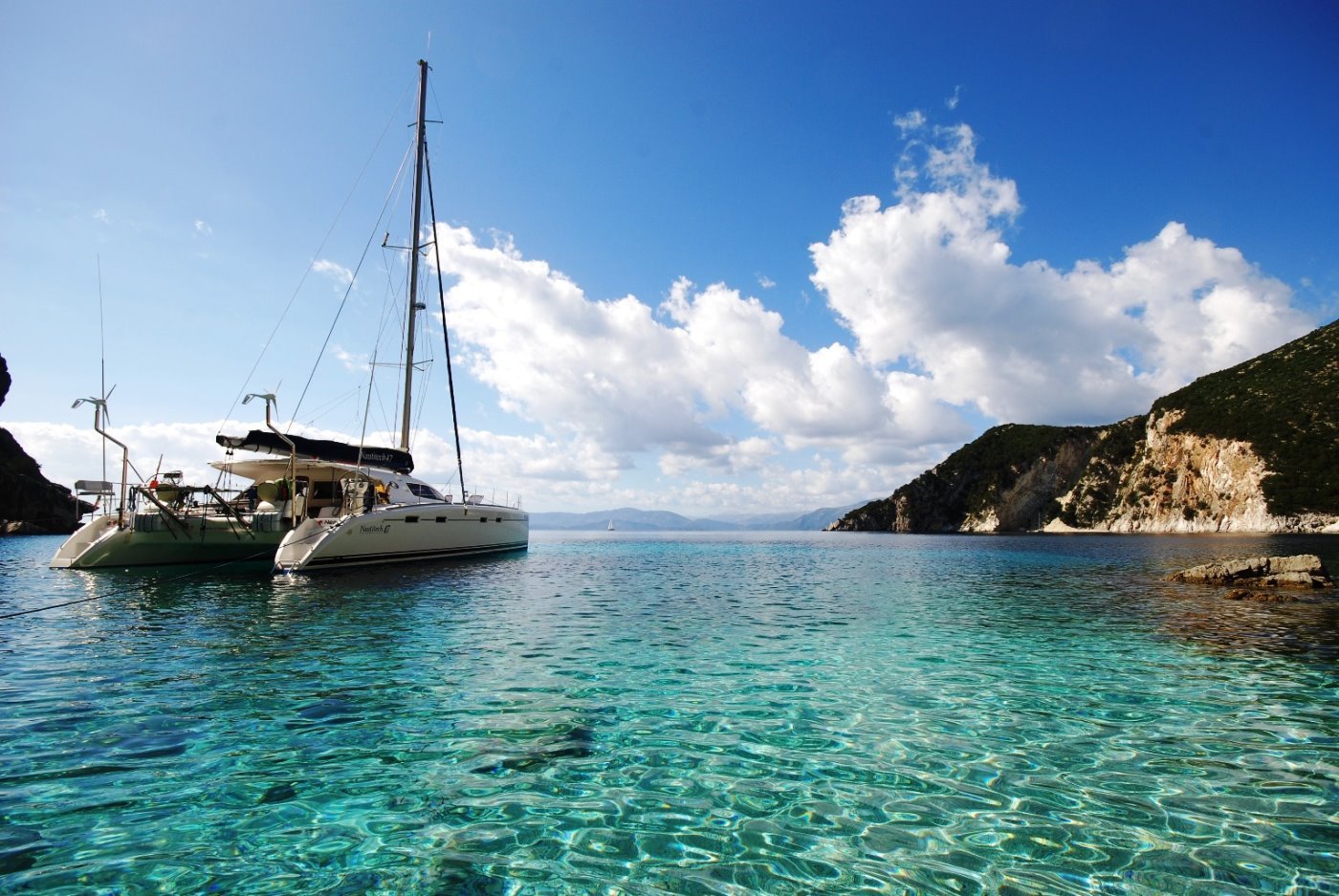 Private Yacht Charter Greece guarantees a unique experience of cruising the Aegean with the highest level of comfort. Enjoying the nature and explore the old ruins on the lands that once were home of ancient writers, doctors and painters and were themselves created by mythological gods. These places had rises and falls, were conquered many times, suffered pirate invasions, and came to these days as part of Greece, independent and full of history and indescribable natural beauty resulted by various geological processes. Combined with the highest quality of service that you receive on your luxurious yacht it all makes an ideal all-inclusive holiday with everything you need.
Motor Yacht Charter Greece
For those who prefer motor boats we have a selection of luxurious vessels to any taste. If you like to feel the wind in your hair motor boat is exactly what you need. You can visit many destinations in a short time as the speed of these boats are very high. You can also combine yacht charter with the activities you like, for example water sports. Motor yachts come in all sizes and are mostly rented for skippered tours and crewed tours. There are many reasons to hire a motor boat: corporate retreats, honeymoon, family holiday, romantic tour and other.
Yacht Charter Montenegro
Montenegro is an amazing sailing destination with stunning mountainous landscapes and great places to discover: Herceg Novi, Porto Montenegro, Kotor, the Perast islands, Budva and Sveti Stefan. Sailing yacht charters and Motor yacht charters are great ways to explore the beautiful sights of Montenegro. Yachts come in all sizes, outfits and layouts and have all necessary equipment for a safe voyage along the Adriatic. You can plan the duration of your trip, choose tour type – crewed, skippered or bareboat, and make a good route. For expert advice on cruise arrangement please contact Tengri Yachting We'll help you arrange a great holiday.
Luxury Yacht Charter Croatia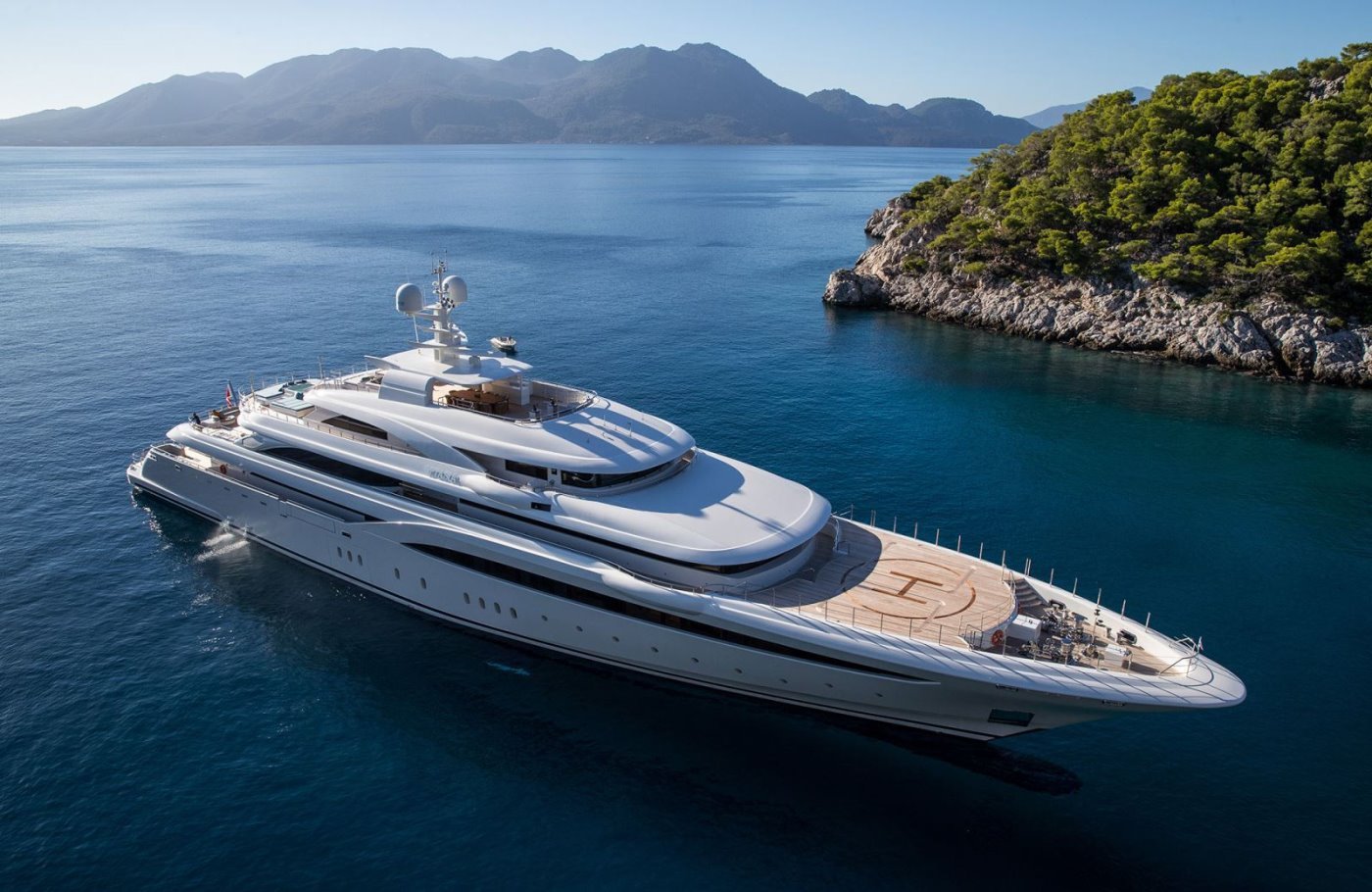 Discover one of the most spectacular coastlines in Europe, explore tiny islands and hidden coves, enjoy the sparkling turquoise water of the Adriatic Sea, visit the beautiful historic landmarks and old towns, feel the atmosphere, experience the bright nightlife – sailing in Croatia has everything for an unforgettable holiday. Jump on board a motorboat or a sailing yacht and get a great sailing experience. Booking a skippered tour you can fully relax, an experienced skipper will take care of everything else. You may also want to have a host to make cooking and cleaning. We offer a wide range of yachts from standard to the highest level. Contact us to book a great holiday with luxury and crewed yatcht charter Croatia.
Crewed Yacht Charter
A Crewed yacht charter provides the ultimate all-inclusive vacation on the water aboard your luxurious yacht. Complete with a professional qualified captain, chef, and a crew you'll enjoy a high-level accommodation and a superb personalized yacht experience. During the cruise each anchorage will lead you to something new and make every moment unforgettable. Crewed yacht charters in the Mediterranean Sea, the Aegean Sea and the Adriatic guarantee an amazing experience and comfort. Crewed yacht charter vacations are perfect for everyone - families, honeymooners, corporate retreats or special occasions. Tengri Yachting specializes in Yacht charters cruising Greek coasts and islands, Turkish Riviera, Croatia and Montenegro and helps you find the right charter for the best sailing experience approaching every request with a fresh outlook.
Skippered Yacht Charter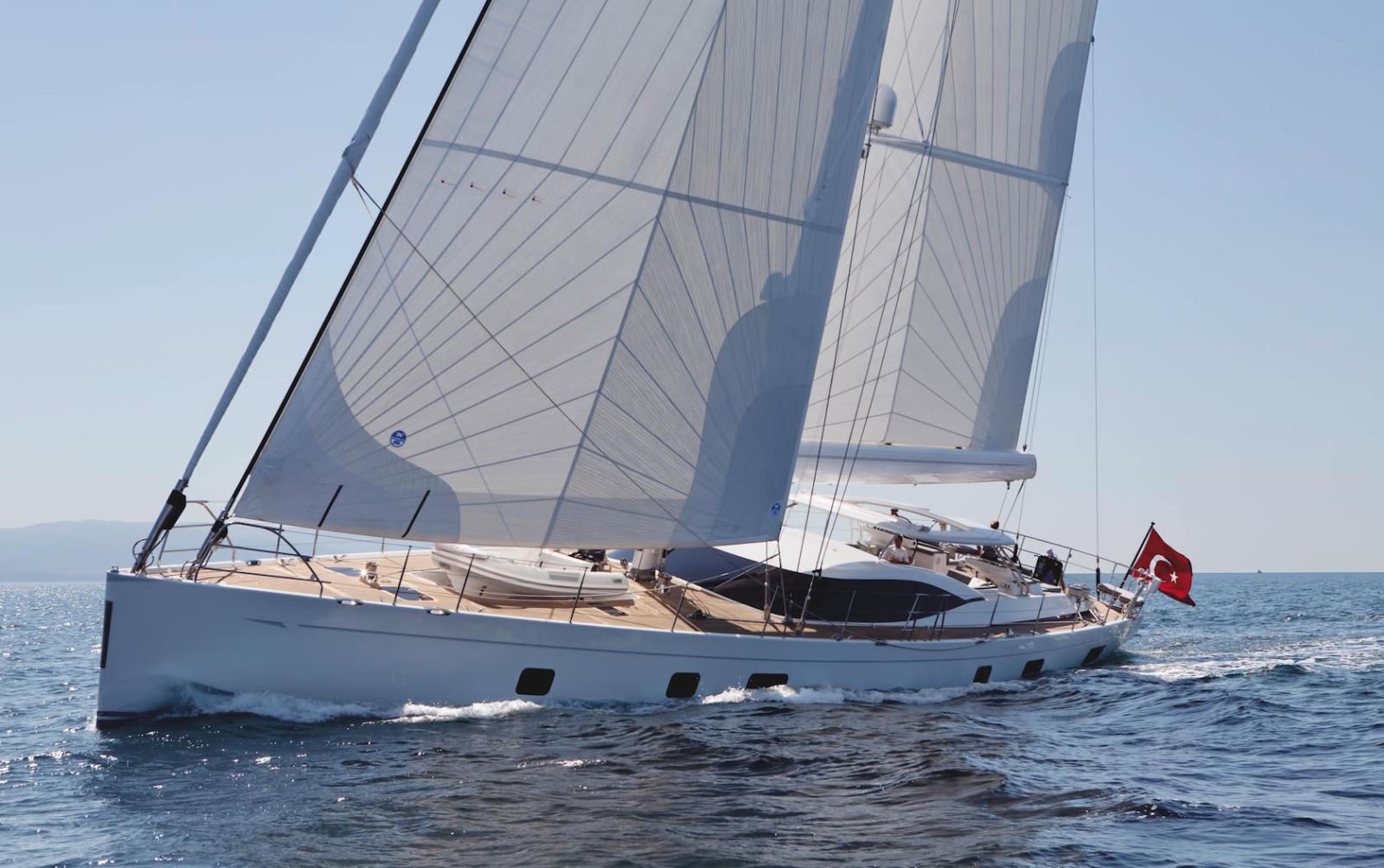 A Skippered yacht charter is an excellent choice if you are a newbie or if you simply want more time for relaxation. Your skipper's vast local knowledge will let you discover all desired destinations including the "hidden gems". You'll have an opportunity to take the helm under the skipper's control and to get absolutely joyful and safe experience. With your qualified skipper who will stay on board during the cruise and at the same time will take care of your privacy, you can explore the most fascinating places and feel completely reloaded and relaxed. A skippered yacht has many advantages for families that want to get the experience of a sailing holiday without looking after the boat. The skipper will help you make an ideal itinerary according to your preferences and will take overall responsibility for the yacht. We are sure that this kind of holiday will exceed your expectations. Please contact Tengri Yachting to book the ultimate skippered cruise to Greece, Turkey, Croatia and Montenegro.